Why We Are The Best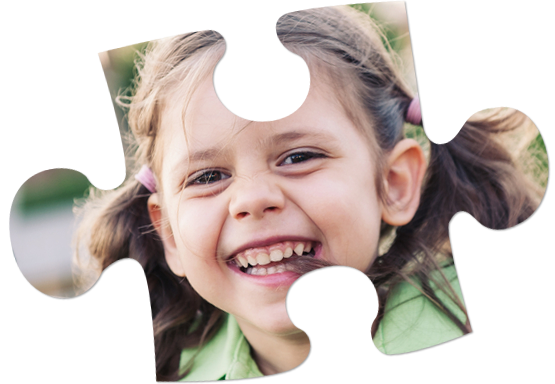 Autism Academy for Education and Development is the right piece of the puzzle.
A puzzle piece only fits in one right place at a school for Autism, like the Autism Academy. We are the most suitable place for your child's education. At the Autism Academy, we offer customized programming designed to meet your child's individual needs, and we place your child's education together one piece at a time by supporting them.
Every puzzle piece, like every child, is unique at our school!
Autism Academy… A school where your child fits.
Autism Academy for Education and Development specializes in providing education to all students on the Autism Spectrum, Kindergarten to 12th grade. Our program adapts the educational curriculum to facilitate learning and independence for all students, in both the classroom and in life. Low teacher to student ratios is maintained to maximize individual attention as well as address the needs of each student.
Our highly qualified teachers and staff cultivate an atmosphere of acceptance, compassion, and encouragement.  Academics are designed for motivational learning as well as recognizing individual accomplishments.
Our standards-based, research-driven curriculum that is in place challenges and nurtures your child's education, imagination, and creativity.  Music, Art, Social Skills, Life Skills, Adaptive PE, and Technology are all incorporated into daily and weekly schedules.  Occupational and Speech Language therapies are provided by certified, experienced therapists.  Each campus has a sensory room providing an area for safe tranquility. Students also engage in group and individual activities in a secure outside play area or on site gymnasium.
Our A+ Academy High School program offers two pathways for graduation:
The academic pathway which is focused on enriching academic skills within the general education standards.
The functional pathway which provides learning opportunities focused on functional academics and daily living skills.
Students may follow a single pathway or a combination of the two pathways, depending on their individual needs.
We are a State of Arizona, approved Private School with locations in Gilbert, Tempe, and Peoria.